Stewart Regan to Address Supporters on Project Brave at Supporters Summit
Date: 3rd March 2017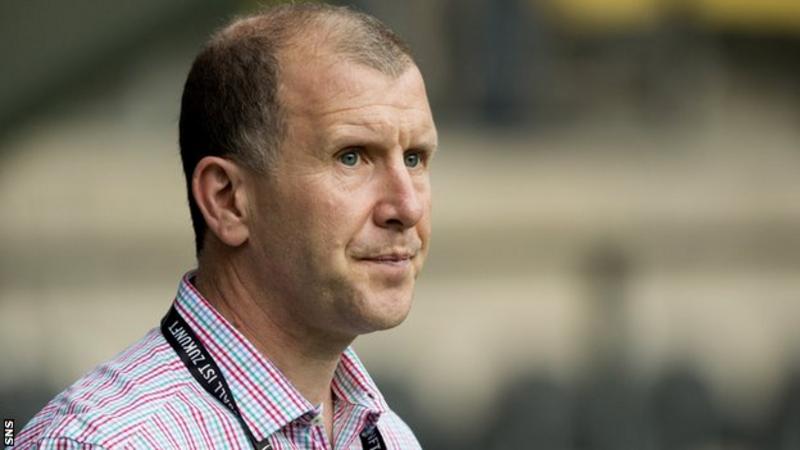 Supporters Direct Scotland (SD Scotland) are pleased to announce that Scottish FA chief executive Stewart Regan will address supporters on 'Project Brave' at its annual Supporters Summit.
The event, held on the 19 March at Hampden Park and open to all supporters, will see Mr Regan address supporters about the Scottish FA's proposals to radically change the fortunes of the Scottish national team.
Project Brave, designed to overhaul Scotland's youth academy system, is being led by the governing body's new performance director Malky Mackay.  It will see Scotland's 29 elite academies reduced to a maximum of 16. Mr Regan will then participate in a question and answer session along with other speakers addressing delegates.
Scottish FA Chief Executive Stewart Regan said:
"Project Brave is a project that will benefit all of Scottish football. We have been pleased with the progress of our strategy so far, both with the performance schools and our national youth team successes, but it is important that we look at the most significant part of that pathway – the club academy system.
"Everyone in the game acknowledges that for a country of our size we have too many elite academies. Best v Best is one of the funding principles of the strategy and so looking at fewer players in the structure, with a more focused games programme, will allow more investment in the most talented players. That, in turn, allows those not playing regularly for their academy teams to play more often and, ideally, rejoin that pathway
"I look forward to discussing these proposals at the Supporters Direct Scotland Summit later this month."
Andrew Jenkin, Head of SD Scotland, said:
"We're delighted Stewart will be joining us on the day. It's crucial that supporters are engaged in major changes to the game we all love and that they have opportunities to ask the necessary questions".
The Supporters Summit is the only national event that brings all supporters together to share best practice, hear from a range of speakers and engage in workshops that they otherwise wouldn't have the opportunity to do so.
Also speaking at this Supporters Direct Scotland's flagship event are:
The Guardian's David Conn – he will discuss the future of community ownership in Scottish football
Foundation of Hearts ' new chairman Stuart Wallace
New Supporters Direct chief executive Ashley Brown
Attendees will also have the opportunity to attend a range of workshops including informative sessions on or involving subjects such as:
Supporter Liaison Officers
Equality in Sport
Training workshop on Fan Representative
This year's Summit will also see the launch of the 2017 Scottish Football Supporters Survey. 14,000 supporters responded to last year's survey, with results and key asks being presented to the Scottish FA Congress.
During recent weeks all key stakeholders – Scotland's governing bodies, professional clubs, and supporters – have all been invited to contribute towards the survey's content.
Tickets for the event are available on a 'pay what you want' basis below with proceeds split between the organisation's charity partners for the event 'Football Memories' (part of Alzhemier's Scotland) and Motor Neurone Disease Scotland.
Posted in: Latest News